Why choose TLC Learning Center?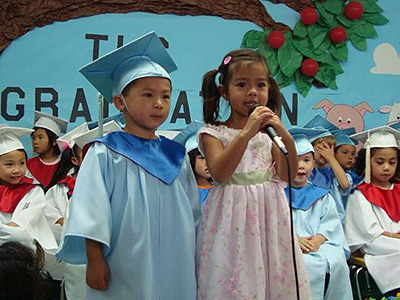 At TLC Learning Center, we provide the best early childhood education for each child, providing a safe, supportive, and quality educational environment to establish solid foundations from which each child can develop into successful and positively contributing members of society.

 We use the most cutting edge, research based curriculum to promote the most effective development of your child, as well as dedicated and highly qualified teachers who have a passion for early childhood education, who implement innovative teaching methods. 

We are also a Christian school, operating on a Christ centered perspective, and the Gospel at the center of our focus.

 We provide free nutritious breakfasts, lunches and snacks prepared onsite.

 Enrichment activities for a more well rounded development of your child including but not limited to: Dance, Music, Field Trips, Art, Language learning, and coming soon… Soccer.

 Your child will receive the best Loving Care, and Excellence in Education at TLC!
Established in 1992
We have existed to serve our community for over 20 years. We have continually re-evaluated, improved upon, and implemented new innovative ways of teaching in order to provide your child with the best education possible for building solid foundations from which to grow upon. Many of our children have gone on to 4-year colleges and graduate schools, living and leading successful lives. Our extensive experience in childcare and education, with our solid reputation in our community brings us to be one of the first choice schools in our communities.